Gordon Highlanders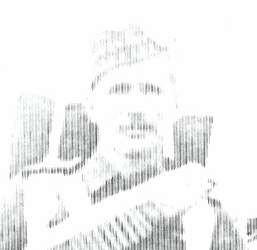 Born 6th August 1871 at Turriff, Aberdeenshire; he was the son of Mr & Mrs Alexander Lawrence, of 7, Crook O' Ness Street, Macduff, Banffshire He married Jeannie Lawrence nee McLauchlan 18th September 1903 at Hillside St. Edinburgh. They had no children.
He joined up aged 19 years on 6th February 1891 and joined 1st Battalion The Gordon Highlanders. He rose through the ranks step by step — Promotions: Lance Corporal 22.2.93; Corporal 6.11.95;Sergeant 27.7.01, Colour Sergeant 23.7.03; Quarter Master Sergeant 1.7.07; Sergeant Major 20.2.10. Permitted to continue service beyond 21 years 19.4.10, then promoted to Regimental Sergeant Major in 1911, 2nd Lieutenant 1.10.14, Lieutenant 25.1.15. Temporary Captain 25.8.15.
His earliest recording into Freemasonry was Lodge No. 832 (Scottish Constitution), however, limited details are known. He joined Aldershot Camp Lodge No. 1331 on 13th May 1908 and his membership ceased there on 31st December 1912. He is listed as number 244 in the register as a joining member into Comrades Lodge No. 2976 on 20th February 1911, and the Minutes record him as being balloted for on Page 126. Aged 39, he is stated to be a Sergeant Major with the Gordon Highlanders stationed at Goojerat Barracks. There is an annotation that he was " Struck off " Comrades Lodge 30th September 1920, which leads to the immediate question of how can this be if he died on 19th September 1916.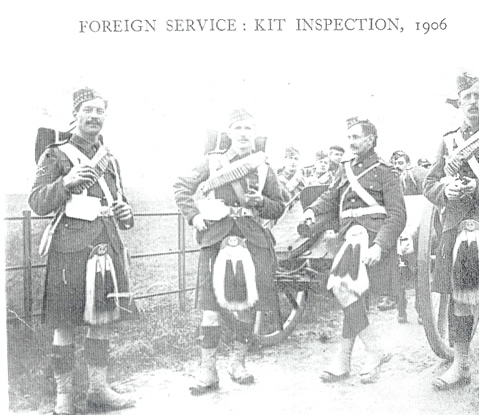 Alexander Lawrence (Centre)
His medal roll shows that he was decorated with the India Medal, Queen's South Africa Medal, King's South Africa Medal, Long Service & Good Conduct (posthumous) and the Coronation Medal 1911. Clasps include the Relief of Chitral, Punjab Frontier, Tirah, Paardeberg, Dreifontein & Transvaal 1901-1902. He was also in receipt of the 1914 "Mons" Star and Mentioned in Dispatches.
Lawrence was wounded in the hip between 14-19th November 1914 as a 2nd Lieutenant He survived this and, on recovery, was attached to the newly formed 10th (Service) Battalion (Battersea) The Queen's (Royal West Surrey Regiment) where he served as temporary Captain and their Adjutant. After 26 years dutiful service, records show that he received a gun shot wound to the head, in attack, during the Battle of Fleurs, and died of wounds on Tuesday, 19th September 1916 whilst in the service of his King and his Country. He is respectfully buried in Heilly Station Cemetery, Mericourt- L'Abbe, Somme, France (Plot IV, Row F, Grave 16) .
His estate totalled £582 and was willed to his wife who by this time had moved to 7 Herriot Hill Terrace, Edinburgh. Jeanie had wrote to Alexander's parents, but it would seem that they were not clear with this (about the death). A sad letter to the Records Office shows that her 3 sons were in the service of the King and two had now been wounded. She wished to know that Alexander did not suffer (in death). There is the undertone that the parents may have believed that they were entitled to the estate and wrote to the War Office and to their MP to attempt to sort this out. The rules, however, are clear and Jeannie Lawrence was the rightful recipient to the estate.
Alexander Lawrence on Horseback