Lodge Roll of Honour
Below is a copy of the return sent by the secretary William Lorraine, to United Grand Lodge of England to notify them of those within Comrades Lodge who had fallen during the Great War. It is stuck to the inner cover of the Register of Members.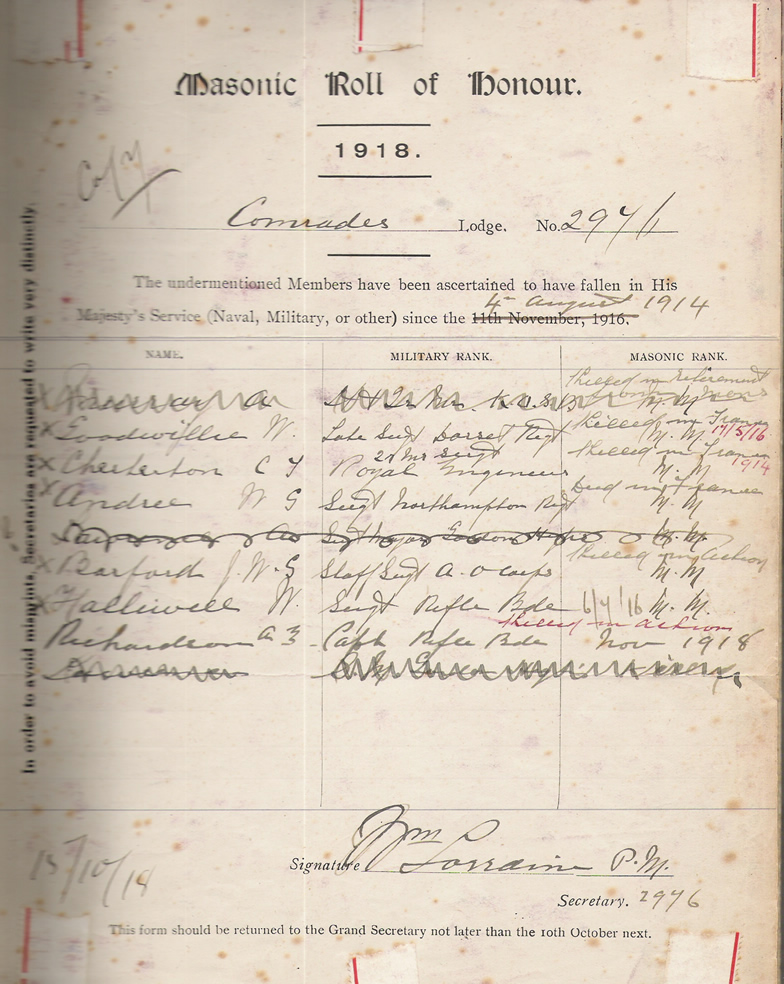 We know that the constructed Roll of Honour which forms the 1921 Book - The Masonic Roll of Honour is somewhat flawed and incomplete, but is an important document in Masonic History. Below are the names within the Lodge, which after research deserve to be on the Lodge Roll of Honour, if not a revised national version.
The Masonic Great War Project
The National Roll of Honour for Freemasons who fell and gave their lives in The Great War of 1914-1918 is proudly hosted as part of this site. The work, which is ongoing as part of the Masonic Great War Project, contains around 3500 names and contains, where possible, detailed information about each listed individual and is suitable for Freemasons and researchers alike.http://www.masonicgreatwarproject.org.uk/
---